Welcome to the Highland Park Class Of 1971 web site.
Terry Newman Has Passed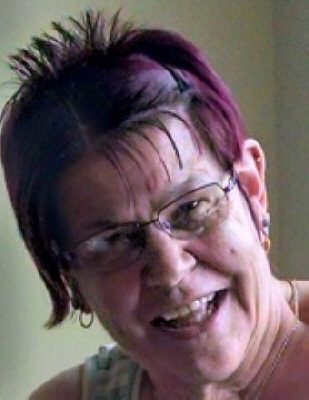 Terry Boltze passed away quietly while holding her sister's hand on Easter Sunday morning. She was 68 years old.
Terry Sue (Newman) Boltze was a Mother's Day gift, being born on May 10, 1953 in Topeka, Kansas to Donald L. and Bessie D. Newman. She grew up in Topeka, graduating from Highland Park High School in 1971. After graduation, she worked as a service station attendant and bookkeeper for Quality Oil on South Highway 75. She met and married Dennis Boltze on September 16, 1972 and gave birth to a son, Jason Allen Boltze on November 24, 1974. She got divorced in 1976. Terry left Topeka and moved to Somerset, Kentucky in 1978, later moving to Panama City Beach, Florida.
In 1990, she moved to Columbus, Georgia and began working for Wal-Mart as an overnight stocker. She worked her way through several positions, culminating with the Garden Center Supervisor. In 2001 she found her way back home to Kansas, and didn't even need ruby red slippers; only the love of her mother and sister! She went to work at the Wal-Mart Super Center, later transferring to the North Topeka store when it opened. When the Neighborhood Wal-Mart opened in Highland Park, she transferred to that store, where she retired in 2018. Terry loved cooking, flower gardening, watching NASCAR races and spending time with her family, friends and her cats.
Terry is survived by her son Jason (Johanna) Boltze of Florida, her sister Vicki (Dan) Key of Kansas, a nephew and four grandchildren. She was preceded in death by her parents and her brother, David Newman.
Terry will be cremated and a Memorial Service will be held in early June.
Brian Moore Has Passed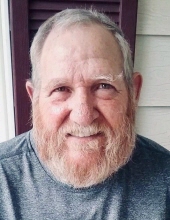 Brian Douglas Moore, 68, of Wichita, Kansas passed away Thursday, May 5, 2022 of complications from Covid 19.

He was born in Topeka, Kansas on September 14, 1953. Brian was the beloved son of George and Betty (Hashman) Moore. He graduated from Highland Park High School, Topeka, KS, in 1971.

Brian was employed as a Landscaper at Wichita State University, retiring in September 2019. Prior to that, he was a Pressman for many years at Mainline Printing in Topeka, KS.

Brian enjoyed fishing, bowling and was a passionate fan of the New York Yankees Baseball and Kansas Jayhawks Basketball teams. He also loved to pass the time watching old television westerns at home.

Survivors include his companion, Kathy Pierce of Wichita, KS; brothers: Greg Moore of Overland Park, KS; Darrell (Kim) Moore of Wichita, KS; Gary Moore of Topeka, KS; and Patrick (Karen) Moore of Tecumseh, KS.

A Celebration of Life will be planned by the family for this summer in Topeka, KS.
Welcome
….. to the HPHS Class of 1971 website on ClassCreators.com - built and maintained by HPHS 1971 Alumni. Our purpose is to provide a free and ad-free social networking site for the members of the class of '71 (and the occasional special guest).